Have You Looked at Your Roof Lately?
It's a good idea to visually check over your roof every few months. Small problems can grow exponentially if left untreated, leaking, and even cause structural damage to your home.
Here's Some Important Things to Watch For:
Dry Cracking Shingles: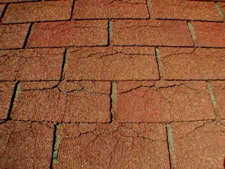 If the asphalt base has started to dry and crack your roof will probably start to leak soon. When small leaks are left unattended to they soon become big problems.
Missing Shingles: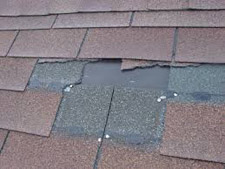 If the wind is blowing off shingles that's an indication shingles are losing their tar seal. This means it time for a new roof. There's no repair or quick fix although you might hear about a Tar Sealing job. It's just not worth the money. You will still need the new roof shortly.
Prevention is Better Than Repair. Take Advantage of Our Free Annual Inspection Program.
Houston Call 
1-713-955-2902
Austin Call
1-512-256-0186
Damaged Flashings: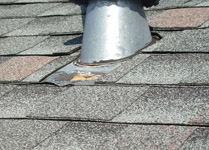 Caulking is sometimes used in an effort to fix this problem. Seldom works. Flashing should be repaired or replaced.
Blistering Shingles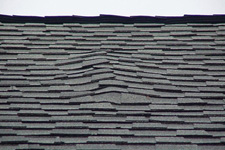 Shingles will appear cracked and bubbling. The roof shingles may have moved from their original placement.Your roof is probably already leaking. Time for repair or a new roof.
Curled Roof Shingles: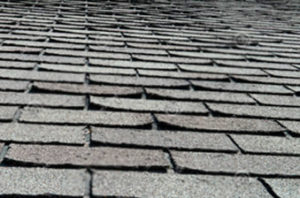 When you see shingles curling up it's past time for a new roof. If your roof isn't already leaking it will be very soon. Curling is caused from poor ventilation resulting excessive heat. If you see any of these conditions call us we'll be happy to come out and perform a complimentary inspection and give a free estimate.
Texas Metal Roofing Contractors Houston
1-713-955-2902